Prosper, TX October 23, 2023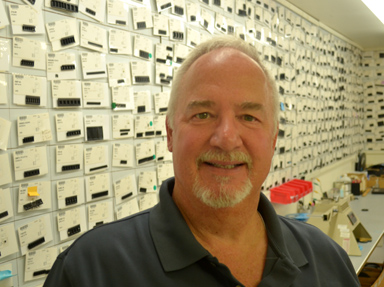 When we started NPI Materials in 2003, volume electronics manufacturing was already in full flight offshore, leaving behind "gateway" NPI operations to serve product developers. We created a company that would cater to these underserved clients by providing full turn-key machine-ready bills-of-material. We tried to engage tape & reel companies to prepare our components for machine placement but found the minimum order too high, cycle-time too long and package support very limited. So, we jumped in to the tape and reel business.
Working 22 years for a major semiconductor manufacturer and another five for a distributor provided sufficient understanding of the component market to create a new model for tape & reel that we call "SMT Make-Ready".
We began with an empty building, supportive friends and many contacts in the business. You all know who you are, and we thank you for your support.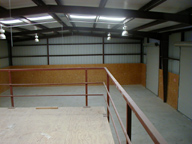 Our business plan was and remains to provide tape & reel support for complete categories of packaging (ex. BGA, QFN, TSSOP) in all pin-counts and variations before the demand arrives. At about the seven year mark, we realized we had something that customers really valued because component manufacturers, distributors and assembly houses from across the country began finding us. Making a commitment to taping every BGA package supported by Micron or every IC by Texas Instruments, or every MELF, every MIL passive is a significant one and we embrace it. It's how we measure ourselves.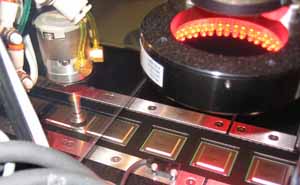 But tape & reel addresses only part of the requirement. SMT Make-Ready requires us to provide pre-package bake treatment for MSDs, Kapton and plastic pad pick-ups for irregular components while adhering to our original model of low minimums, easy to engage, high availability and excellent service. No longer soley focused on NPI centers, our volume provided the opportunity to become an Authorized Distributor for 3M Tape & Reel products. By 2014, we were selling carrier tape to dozens of companies large and small. In 2015 we became master distributor of one of China's largest, Sinho Electronic Technology.
Today, our once empty shell building is now stacked to the rafters with available-to-sell carrier tape inventory. Our A-list clients for tape & reel products and services are leaders in semiconductor and passive manufacturing, delivering clients' sample/NPI reels around the world. We support SMT lines for top defense electronics contractors and leading EMS large and small. And we are a leader in production conversion for distributors, both authorized and independent. Our web site package listings serve as a beacon to new customers, electronics & mechanical, across the country generating daily calls for "can you tape this?" And, no job is too large or too small. Most importantly, by having the tape in stock, we meet customers' schedule every time.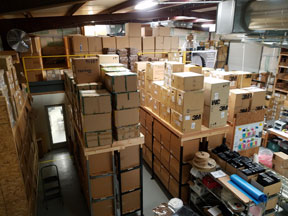 Today we have over 1600 different tapes in stock in sufficient volume to tape at least 10K parts the day they arrive. The "A" runners have 200K+ pockets in stock. Many of our tapes target WLCSP and other leading edge packages from the top semiconductor companies. We add ten new packages every month. Serving the hottest names in semiconductors, passives and interconnect keeps us on the leading edge of tape & reel technology. We provide unique and differentiated solutions to everyday pick & place problems. Our team is accurate, experienced and as efficient as any manufacturing team I've been around. I'm very proud of them.
Are we the biggest? Absolutely not. Are we the best? Not yet. But Qualcomm picked us for their SBA program which gave us an incredible technology boost. And no company in the world stocks a wider variety of advanced 3M carrier tape than us. We know we still have a lot of work to do to become the best, a reality that motivates us every single day.
Our CAPEX outlook is loaded with projects, physical plant, IT, equipment and process that will quadruple our output over the next two years and we've begun work on a Tape & Reel - Wiki that will provide industry leading package information to our 250-plus clients. In 2020, we launched a new emphasis, supporting 3M's market leading technology in cover tape, and Ultra-Precision carrier tape for thin WLCSP's.
We want to earn and keep the business of North American manufacturers with our service. We sign every email with our tag line, "Dedicated to the Success of North American Manufacturers" and we mean it.


Sincerely,
Nick Heggy, CEO