Leading Tape & Reel Services Provider
We tape the parts everyone tapes, we tape the parts nobody tapes. It's a fact.
NPI Materials provides tape and reel services, other SMT component preparation services and carrier and cover tape products to leading EMS, Semiconductor Manufacturers, Electronic Component Distributors and Defense Contractors.  We are a high-mix, any volume operation featuring the broadest selection of carrier tape and accompanying packaging and Tape and Reel services in North America we are located in Dallas TX, central to all points in the Americas. An Authorized 3M Distributor.
Investigate Latest developments in electronic component packaging below:
NPI Materials extends its leadership position in taping WLCSP packages
NPI Materials is on the cutting edge of component taping. Our position requires that we anticipate the carrier tape demand for packages before those components arrive at our door to be taped. We serve both component manufacturers "OEMs" and EMS, neither providing accurate forecasting.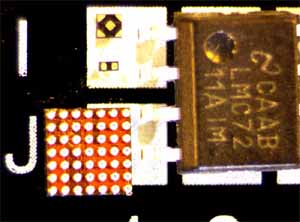 Molded leadframe packages such as BGA's, QFN's and SON's as shown next to the SOIC-08 package are dimensionally simple and totally supported by our carrier tape inventory. WLCSP directly beneath the two SON's, as well as other derivatives are dimensionally dense and complex and due to their structural properties, the tape must have tighter tolerances than molded leadless packages.
Please Send Us Your Requirement
If we do not have a suitable tape in our portfolio, we will send you a handy new 2X2 inch Gel-Pak grid carrier, ideal for post test handling and transport of WLCSP components to your tape house.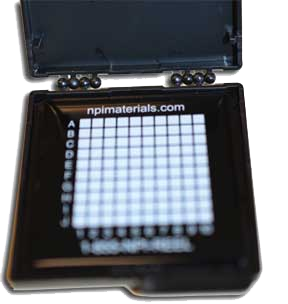 This email address is being protected from spambots. You need JavaScript enabled to view it.
No catch, no obigation, but be sure to include your mailing address.
Check out OEM Solutions Now