Advanced 3M technology delivers a superb carrier tape for 0201 Packages
Most operators are likely to agree that the 0201 is a very difficult component to process. Bad carrier makes the job ten times more difficult. 3M series 3000 conductive polycarbonate carrier tape is an excellent choice with exact tolerance and a sharper profile that helps the part seat and remain in place during advance before sealing.
This tape is ideal for the 0201 package. It is 8 X 2 CPC, 500 pockets per meter.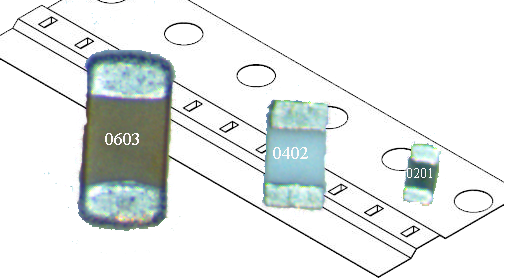 The pocket dimensions are Ao - 0.33; Bo – 0.71 and Ko – 0.30mm. The effective thickness of the tape including the raised platform is 0.3mm, suitable for standard feeders. It works best with 3M 2688A UCT, 2671A HAA or 2698 PSA low tribo cover tape.
This particular code uses 3M's advanced 3D embossing that creates a raised platform. The raised platform helps seal the part in the pocket and does not allow migration over the dam or out to the sealing rails when used with a high quality 3M cover tape.
The pocket design features the perfectly defined edges at depth to hold the component during travel and yet a generously oval top lip that literally guides the component to its seat. This will dramatically improve operator throughput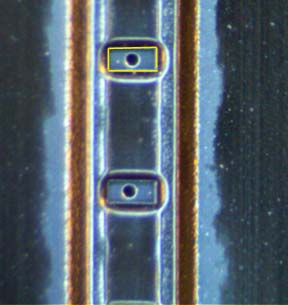 NPI recently completed operational qualification on the 3M122921 tape. See the qualification summary
This tape normally has a very high MOQ of 30K meters but NPI Materials is working to put the tape within reach of customers for evaluation or with lower volume demand at present.
NPI Materials is offering one evaluation roll of 3M122921 precision series 3000 conductive polycarbonate carrier tape for the 0201 thin package to customers seeking a workable 0201 solution.
We are offering this tape, without the 30K MOQ or set-up charge. These are 500 meter 13" PLASTIC level wind LW reels. Call 1-855-NPI-REEL for price and delivery and to place orders. Of course high volume orders are also accepted.
** NPI Materials does not guarantee that this tape will fit all 0201 components