NPI offers 3M Tape & Reel technology in solving real world taping problems.

Devices measuring less than 0.2mm in thickness are difficult to seal in normal carrier tape. The slightest air gap between the cover tape and carrier provides a path for components to leave the pocket as the tape revolves on the feeder. Components travel over the dam and along the sealing rails, essentially everywhere except where they are intended.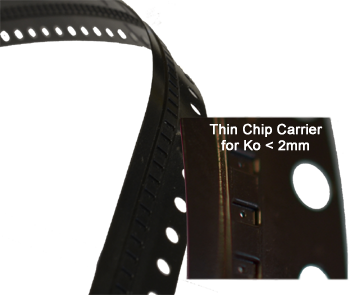 Engineers at 3M have created an innovative pocket design that uses 3D+ embossing to create pockets in a raised platform on the carrier. The results are a perfect fitting pocket that is completely sealed, without the possibility of an air gap when coupled with the correct cover tape.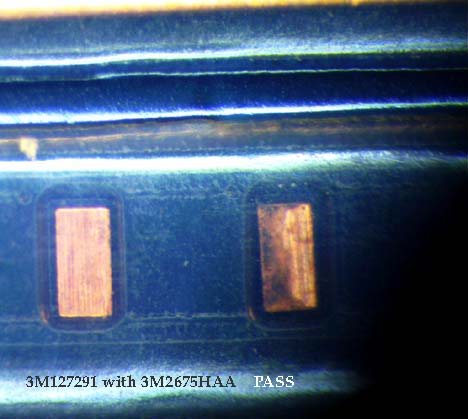 We observe excellent results mating 2675 HAA cover tape with the thin chip carrier.
Call NPI Materials at 1-855-NPI-REEL for a sample and additional information.